HEAL
Healing the Effects of Abortion Loss
Abortion is a difficult and complex topic. We understand the decision is never easy. If you are hurting, grieving, or regretting an abortion decision, we seek to offer you a safe, confidential, and judgment-free space to process and heal from the pain. HEAL is a  9-week course held in the Lebanon area  that is led by trained peer-facilitators for those struggling with the pain after an abortion decision. This first step toward healing and freedom offers a confidential and supportive environment where discussion and personal application of truths leads to spiritual and emotional freedom. Through creative and artistic expression and journaling participants work to overcome lies that have kept them locked in a prison of shame and regret.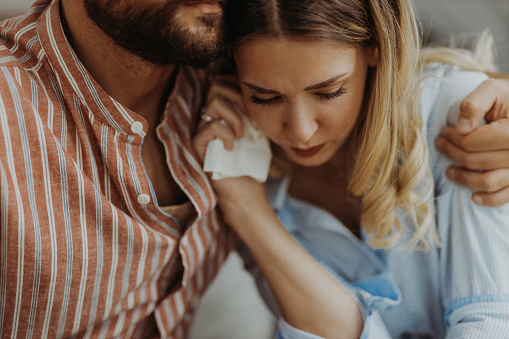 What is PASS?
Post Abortion Stress Syndrome
Much like the commonly known PTSD, PASS is very real and affects many lives touched by an abortion experience. Symptoms like depression, anxiety, substance abuse, and suicidal ideation are among some of the more prominent symptoms. It is important to understand the symptoms for healing to begin.
The symptoms will not necessarily appear at the same time, nor is it likely that an individual will experience the entire list. Some may occur immediately after an abortion and others much later. If you can identify with more than two of these symptoms, it could be that you are experiencing the after-effects of abortion.
01 — Alcohol/Drug Abuse
02 — Denial
03 — Repeated Abortions
04 — Inability to Forgive
05 — Self-destructiveness
06 — Depression
07 — Anger/Rage
08 — Emotional Pain
09 — Intimacy Issues
10 — Grief/Sadness
11 — Low Self-esteem
12 — Suicidal Thoughts
13 — Anxiety
14 — Feelings of Loss
15 — Nightmares/Flashbacks
16 — Shame/Secrecy
17 — Regret/Guilt
18 — Isolation
Statistics & Information:
It is likely that 1 out of every 4 women you encounter has had an abortion. There have been more than 58 million abortions performed in the United States since Roe v. Wade was decided in 1973 [5].
Half of pregnancies among American women were unintended, and four in 10 of these are terminated by abortion [1]
Twenty-one percent of all pregnancies (excluding miscarriages) ended in abortion.[2]
Seventeen percent of women obtaining abortions identify as Protestant, 13% as evangelical Protestant and 24% identify as Catholic.[3]
In 2011, 1.7% of women aged 15–44 have an abortion [2]. Half have had at least one previous abortion.[3]
59% of abortions are obtained by women who have one previous birth. [3]
12% of women who have an abortion are teenagers: Those 18-19 accounted for 8% of abortions; those aged 15-17 accounted for 3%; and teenagers younger than 15 for 0.2%. [3]
Women in their 20s account for 60% of all abortions: Women aged 20–24 obtained 34% of all abortions, and women aged 25–29 obtained 27%.[3]
At 2008 abortion rates, one in 10 women will have an abortion by age 20, one in four by age 30 and three in 10 by age 45.[4]
SOURCES
Finer LB and Zolna MR. Shifts in intended and unintended pregnancies in the United States 2001–2008. American Journal of Public Health. 2014, 23(3): e1-e9.
Jones RK and Jerman J. Abortion incidence and service availability in the United States, 2011. Perspectives on Sexual and Reproductive Health. 2014. 46(1):3-14
Jones J, Jones RK and Onda T. Characteristics of U.S. Abortion Patients in 2014 and Changes Since 2008. New York: Guttmacher Institute, 2016.
Jones RK and Kavanaugh ML. Changes in abortion rates between 2000 and 2008 and lifetime incidence of abortion. Obstetrics & Gynecology, 2011, 117(6):1358-1366.
National Right to Life Educational Foundation. Abortion Statistics United States Data & Trends.
Ramah International. Abortion Recovery.